When planning a trip to Alaska, there are so many different options to choose from, and it can get overwhelming trying to decide on the best one. What are the best things to see and do in the Great Land? When should you go, and for how long? How should you get there, and how should you get around? Here are some tips to help get you started discovering Alaska.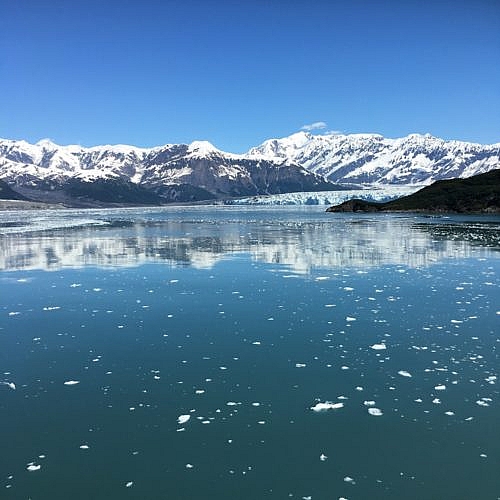 Things To Do While Discovering Alaska
Some of the most common things to do in Alaska include:
Whale or wildlife watching
Rafting, canoeing, or kayaking
Hiking
Flightseeing
Glaciers
Fishing
Seafood
Gold Rush
Early railroad days
Mountain lodges
Top of the World Highway
Arctic Circle
Aurora Borealis
When to Visit & Book, Plus Trip Duration
Generally speaking, the best time of year to visit Alaska would be between May and September, with June to August being the prime tourist season. But depending on what you want to do in Alaska, the timing of your visit may vary.
For instance, if you want to see the northern lights, you might not go at the same time as if you want to see the grey whale migration or if you want to fish for halibut.
And of course, budget is a factor, too. Alaska is a fairly expensive destination to visit, so planning your trip for shoulder season or off-season can save you a significant amount.
How long you hope to travel for is also going to affect your trip plans. Spending no less than two weeks in Alaska is recommended. Due to the challenges of getting around the state, any less time would make it difficult to see all the highlights.
And it's best to book your trip about a year in advance. No matter how you decide to travel the state, nothing beats early bird pricing. And everything books up quickly, so booking early is the only way to guarantee you won't be disappointed.
Transportation Options
Alaska is such a trendy destination because it's a vast and remote wilderness area where travellers can really feel like they've escaped everyday life. Since there aren't very many roads in Alaska, travel to many of the coastal areas of the state would be limited indeed if tourists couldn't access those places via cruise ship. The popular Inside Passage is a perfect example.
How you choose to travel the state will depend on your personal preferences, of course, but in general, a land and sea combination will allow you to see the most of Alaska.
By sea, you can cruise the Inside or Outside Passage to visit destinations such as Juneau, Ketchikan, Skagway, Haines, Sitka, Glacier Bay, College Fjord, and Hubbard Glacier. You can also take a day cruise to visit locations around the Kenai Peninsula.
By land, you can take the train, bus, or a car to visit places like Mount Denali, Fairbanks, Anchorage, and Seward. To visit more remote areas like Nome, you'll need to fly in.
The train is one of the most exciting ways to see Alaska. The Alaska Railroad offers glass-dome cars that give you a splendid view of the scenery. Routes bring you from Anchorage to Fairbanks via Denali National Park, or from Anchorage to Seward via the Turnaround Arm. You can also depart from Anchorage to visit rail-only locations such as the Spencer Whistle Stop.
The bus will take you to many of the same locations as the train, but the route is different, so the views will vary. Mixing up your transportation options is a good way to see different scenery on a return trip.
A car will give you more flexibility, especially if you are renting one on arrival. But sometimes when you're on vacation, having to drive and navigate for yourself isn't the best option, especially when the trains and buses in Alaska often include guided commentary along the way.
Car rentals in Alaska come with a few restrictions. Some of the state's gravel roads can't be driven on with a rental car, for example. And Canadians wanting to cross the border on the Top of the World Highway without returning to Alaska will have to rent their vehicle in Canada and do a circle tour.
Combining Other Destinations With Discovering Alaska
Even if you don't have to, you might still want to! With so many cruise ships departing from Vancouver, it's easy to combine a trip to Alaska with a trip to BC, in addition to the overland border crossings into the Yukon. This would be a minimum three-week trip.
Discovering Alaska is sure to be a wonderful experience, no matter how you choose to do it, and with the right planning, it's an easy, stress-free trip.