Through the Travel Leaders Group, Far Away Land Travel has access to a world of resources that help give clients the best available rates, exclusive amenities, and personalized services. That is why the agency is able to offer value-added amenity programs to its clients, helping to locate the ideal property around the globe at the lowest negotiated rates. These include the SELECT Hotels & Resorts, SELECT Wellness, SELECT Villas, and Worldwide Hotels programs.
SELECT Hotels & Resorts
Made up of more than 1,200 of the world's most distinguished and desirable luxury and premium properties, the ultra-luxury SELECT Hotels & Resorts program offers VIP-worthy amenities to help you craft an authentic, memorable experience.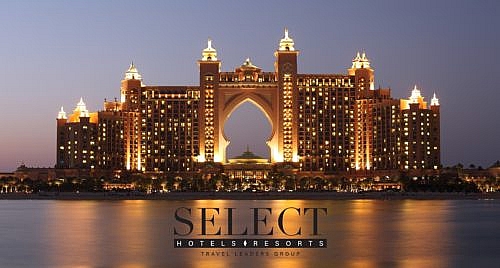 When you book a stay through this competitive, value-added amenity program, you get:
Up to US$100 VIP hotel amenity;
Complimentary daily breakfast for two people;
Early check-in and/or late check-out (subject to availability);
Room upgrade upon arrival (subject to availability);
Complimentary in-room Wi-Fi;
Best Available Rate, or better!
Far Away Land Travel can score you these special privileges, and with unique access to highly-restricted inventory, is often able to acquire rooms at a hotel that would otherwise appear unavailable.
The SELECT Hotels & Resorts website showcases 1,200+ SELECT hotel profiles, prominently featuring SELECT amenities, property descriptions, photos, and other details. Browse around to see the unique SELECT VIP amenities you can get! You can search properties by destination, hotel, or keyword, and filter by category, service level, and accessibility.
SELECT Villas
SELECT Villas are a collection of over 2,000 luxurious, private villas in more than 50 destinations throughout Europe, the Caribbean, and the Americas. SELECT Villas provides you with an exclusive, unique, and customized experience at a superb value.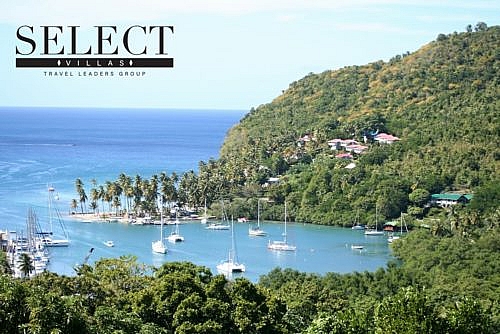 Special amenities include:
US$200 Destination Dollars amenity credit with every booking;
A dedicated staff to cater to your special and personalized needs.
SELECT Wellness
A curated collection of luxury spa and health and wellness lifestyle properties, SELECT Wellness is the ideal solution for the most discerning travellers.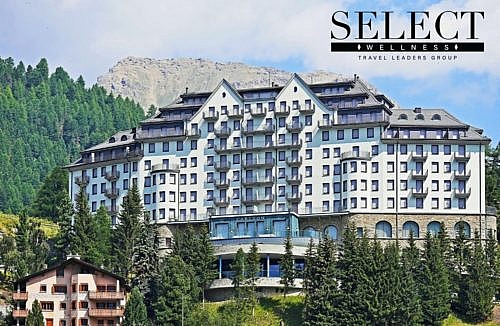 Benefits include:
Complimentary breakfast for two daily;
Special, non-standard wellness amenity valued at US$100;
Complimentary in-room Wi-Fi;
Complimentary bottled water;
Early check-in and/or late check-out (subject to availability);
Last Room Availability.
There are seven wellness categories to choose from:
Alternative cuisine and dining options;
Alternative modalities;
Body and/or hydrotherapy treatments;
Facials;
Fitness and/or wellness programming;
Sleep features;
Spa and/or massage treatments.
Worldwide Hotels
The Worldwide Hotel Program is a comprehensive, price-competitive hotel program that offers the Best Available Rates at over 40,000 global hotel brands and independent properties. All of the participating properties are rated three to five stars.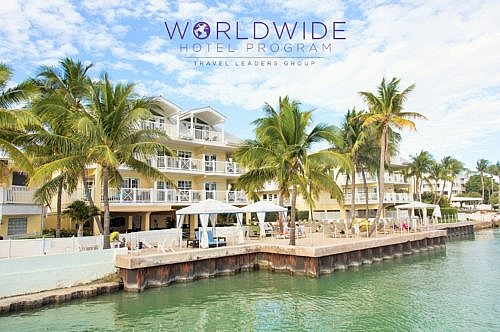 When booking a Worldwide hotel through Far Away Land Travel, these properties also offer value-added benefits and rewards, including:
Best Price: Up to 30% off best available rates at properties in 169 countries and 8,500 cities worldwide
Features and Amenities: More than 50% of properties in the Worldwide Hotel Program offer complimentary breakfast daily and 40% complimentary parking. Over 70% offer in-room wireless high speed internet, and 65% offer fitness centre access. Many properties include a complimentary office shuttle for business travellers.
Rewards: Hotel loyalty program benefits are earned and retained by the traveller.
Credit Card Guarantee Only: No prepayment, deposit, advance purchase, or minimum stay requirements, in addition to flexible modification and cancellation policies.
Access to Last Room Availability.
Featured Offers