There is nothing easier than getting active in Chile, where options abound for experiencing the best of nature. With so many ways of getting active in Chile across so many different landscapes, it might be one of the most amazing countries in the world! If you would rather take in the scenery than the sights, then this is the trip for you. Sign up below for more information!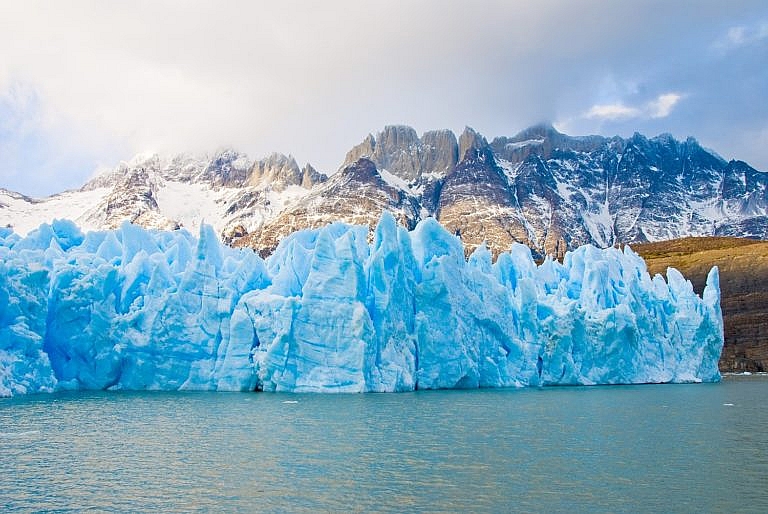 This trip will be escorted by Certified Travel Counsellor and Tour Specialist Julie Dupuis, who is an experienced, advance-level backcountry backpacker. She has hiked multi-day trails around the world, including the Inca Trail to Machu Picchu in Peru, British Columbia's Sunshine Coast Trail, Jirisan National Park in South Korea, the La Cloche Silhouette Trail in Ontario, and many more. Dupuis is also a conversational Spanish-speaker.
Proposed Itinerary for Getting Active in Chile
Travellers who join this hiking tour will see the country's gems while getting active in Chile at the same time. It will probably take place in November 2021 over 18 days.
The group will meet at the hotel in the capital city of Santiago and continue onward the following day.
Atacama Desert Adventure

The first destination will be San Pedro de Atacama for three nights. From there, tour activities will include:
Sandboarding in

Valle de Marte

, which looks like Mars with its dramatic red rock features;
Stargazing with an astronomer in the Atacama Desert, the driest desert on Earth;
Hiking at

Valle de la Luna

to watch the sunset, where the other-worldly landscape is reminiscent of the moon;
Watching three species of flamingos feed at

Laguna Chaxa

, an

altiplano

(high plain) lake located in the centre of the

Salar de Atacama

(the largest salt flat in Chile);
Horseback riding to the Pukara of Quitor pre-Inca ruins, through the strikingly green Catarpe Valley, and on to Devil's Gorge with its spectacular rock formations.
Hiking & Adventure in Chile's Lakes District

Next, the group will head to Pucón in the Lakes District for five nights to participate in the following activities:
Rafting Class III/IV rapids on the Trancura River;
Cycling to see a set of three waterfalls over 15 metres high (

Los Ojos de Caburga

), followed by a bike-hop to three of the area's best hot springs (with time to soak at each);
Staying overnight at an eco-friendly lodge in the temperate rain forest, with the opportunity to walk along Huilo Huilo Biological Reserve's trails and view unique, endemic wildlife such as Darwin's frog;
Climbing to the summit of the active, snow-capped Villarica Volcano at over 2,800 metres — then sliding back down!
Patagonia Hiking Tour

The third stop on this hiking tour will be stunning Torres del Paine National Park in Patagonia for six nights. Here the group will participate in the following activities:
Completing the W Trek over 4 days, staying in mountain shelters each night;
Journeying onto Glacier Grey for a guided ice hike.
Santiago

Lastly, the group will return to Santiago for two nights, enjoying a full day in the city before the tour ends. Since this tour is all about getting active in Chile, and since cities have attractions to interest all sorts of people, there will be no planned activities in Santiago. Group members can enjoy total freedom on their last day!
Projected Inclusions
This tour will include all listed activities and admissions, as well as all accommodations, breakfasts, some other meals (to be determined), and transportation between destinations and included activities. Most specialty gear and equipment will also be provided, with some exceptions, such as hiking boots (details forthcoming). This tour may optionally include round-trip airfare between Santiago and Toronto.
Sign up below to stay informed as details are confirmed!
Inclusions and travel dates are subject to change without notice until the package is finalized. This page will be updated with more information as details become available.
Sign Up For New Info
Sign up below to receive more information about this offer as it becomes available.